Derrick Jackson
"It's not scary, as in fear," Jackson told The Associated Press in a recent interview from death row. "It's more a reluctance that it had to come to this. I don't want to die. but it's not like I'm scared to die.

"It's like you have terminal disease for a number of years and finally they say you're not going to be able to live with it any longer so you're going to have to get your affairs together with your family and within yourself."

Texas executed Derrick Jackson on 07/20/2010
R.I.P.

January 28, 2004
| | |
| --- | --- |
| | - I and U - |
| | - Just Thinking - |
| | - Joy of a Youthfull Spirit - |
| | - Cold and Deep - |
| | |
| --- | --- |
| | Pen pal introcuctory |
| | Open Letter To All - Death Row! |
- I and U -
I know that most people aren't trying to hear me
and even those who do are unresponsive - so when should I STOP?!
Many people will say " I don't care what other people think about me ", but what if what they thought of U ment U live or die?!
How/why can U read these words and not act?
Can think, feel, rationalize?
I guess maybe it's all about U! ; but what if U were (me) I
How then would U think of (me) I
I think U are truly beautifull in each and very way U choose to be but are part of a very ugly presence of unconsciousness/unwillingnesss
But... I've been condemend to die; so my thoughts, my feelings - do they matter?
I know they do and I also know always will - to someone possibly U ...
© Derrick Jackson
- Ich und Du –
Ich weiß, dass die moisten Menschen versuchen, mich nicht zu hören
Und selbst die, die es versuchen, reagieren nicht – also, wann sollte ich aufhören?!
Viele Menschen werden sagen "Es kümmert mich nicht, was andere Menschen über mich denken", aber was, wenn daran hängt, ob Du lebst oder stirbst?!
Wie/warum kannst Du diese Worte lesen und nicht reagieren?
Wie kannst Du denken, fühlen, rational erklären?
Ich denke, es ist alles in Dir! Aber was, wenn Du ich wärst?
Wie würdest Du dann über mich denken?
Ich denke, Du bist wahrlich wunderschön in jeglicher Art und Weise aber Du entscheidest selbst, nur ein Teil von einer hässlichen Bewusstlosigkeit/Unwilligkeit zu sein.
Aber…. Ich wurde zum Sterben verurteilt; also, bedeuten meine Gefühle irgendwas?
Ich weiß, sie bedeuten etwas und auch weiß ich, dass das immer so sein wird – für irgend jemanden wenigstens, vielleicht sogar für Dich….
© Derrick Jackson
- Just Thinking -
I don't know what my future holds so why speculate
I live today and deal with tomorrow (with prayers) as it arrives
I try not to look back at my only source of joy
My family is my reason for breathing but I feel their pain
we draw on each other's strength
I've enjoyed good times - so I must deal with the bad accordingly
( and these are truly the worst of times )
With God given strength I'll make it through today...
© Derrick Jackson
- Nur Nachdenken –
Ich weiß nicht was meine Zukunft bringt, also – warum spekulieren
Ich lebe heute und arbeite an Morgen (mit Gebeten) wenn Morgen kommt
Ich versuche nicht zurückzublicken auf die einzige Quelle meiner Freuden
Meine Familie ist der einzige Grund zu atmen, aber ich fühle ihre Schmerzen
Wir zehren von der Kraft aller
Ich hatte gute Zeiten – also muss ich mit den schlechten wohl klarkommen
(und dies sind wahrlich die schlimmsten Zeiten von allen je erlebten)
Mit Gott gegebener Kraft werde ich diesen Tag durchstehen…
© Derrick Jackson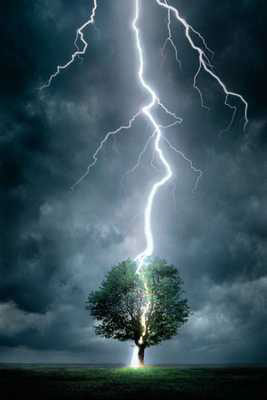 Open Letter To All
Death Row!
It's hard to explain (especially here in Texas), but to be
honest, I personally would have preferred to have been murdered at the time of sentencing. I say this, not because I prefer to be dead (I truly want to live with a passion). I love life, but the appeals process is no more than a torturous traumatizing path to a truly saddenly sick end. I believe in God, and believe me when I say that it
will be an "act of God" if I am ever to be a free man, but I do have hope, and I pray. I am a blessed man to have the insight that I do. My reality is a sick curse, for each and every individual it's different (being on death row), but all of us are insane. You have to lose a bit of your sanity to maintain the rest of it, like a flu shot. Every day I accept the fact that it's OK for me to go just a little bit crazy to keep from breaking down and losing it completely.

I don't have a wife or children, very much family, or many friends, and it may seem strange to hear, but (for me) that's good, because of the type of person that I am. My existence is a very sick one. Just last night I got a visit from my younger brother. I wrote him a letter a few weeks ago being a bit desperate and demanding.that he come visit. I personally feel he should come every week, but I realize that no one owes me nothing, and that he has a life to live in a crazy world. He told me I should write to my mother, father, step mother, and aunts
(most of them have never been to visit me) so that they could feel guilty (I guess he was feeling guilty). I would never try to make a person feel guilty in this way, especially not those I love, even though they seem to have forgotten about me or maybe just don't know how to deal with seeing me here trapped in a miserable existence. My two younger brothers and my mother are all I can consider my family at this point in my life. I'm from a poor family, so there is very little (nearly nothing) that they can do financially, but the moral support, no
matter how painful, is my reason for existence. I feel their pain and frustration, and I can se and frustration, and I can see it in their eyes, but they are all I have, and living daily in solitary confinement cells is another madness that a man must deal with that has nothing to do with the death penalty.

Here on the Polunsky unit here in Livingston, Texas, extreme deprivation is used to punish, control, and dehumanize a man. Mental games are played by most of the guards (including ranking officers) that a prisoner daily comes in contact with. You no longer have human and /or civil rights. Personally I've felt as if I am a part of a sick experiment. To have a healthy conscious mind is a beautiful gift to all humans, and to use it is a gift to our world. To attempt to take or destroy this gift is criminal. How can I say being a death row prisoner? What if I can tell you that I'm not guilty? The fact is, I'm
not!!! Another fact is that I can't prove it, and that's why I am here! Two people I know nothing of or about were brutally beaten and stabbed to death - that was proven at my trial. Politics' corruption, me being poor, naive, ignorant to the unjust system in Texas is why I am
sitting here writing these words and not living as I should be, but merely existing.

I feel that the justice system and society have let me down. The oppression that is my life, I cannot describe. I won't let it control me, I can't, so at times, I go a little bit crazy, just so I can cope. I'm a very positive person. I love to see people smile, and whenever possible, I will share one. There are definitely times that I will smile to keep from crying. I feel that everyone deals with or has dealt with tragedy at some point and time in their lives (these experiences define us individually). Not too many people can choose the way they leave the face of the earth, and on one lives forever. As I've said, I love to live life and to love, but I'm not afraid to die.

I have no sense of panic or distress as I sit on death row now. People die daily. Every day takes a positive focus, and I'm going to try to be the son my parents raised to Love, the brother my brothers have Loved as we've grown, and the man I am proud to be. I'm going to do this with not very much more than "sickness" - sickness that is my reality. I suffer from diabetes and must take two insulin shots daily, but this sickness that is the system is what is taking its toll on me and many
others who sit on death row.

Texas is the execution capital of the world! I'm not able to give you specifics and statistics (for those who are interested, they are made known by other sources). I am writing this to express as well as inform, and I can inform you that Texas is out of control. Anybody (anyday) that is a speaker of acting on the death penalty should be
speaking of and acting on Texas. This is nothing less than mass murder going on here!! I know, more than many, of the corrupt, powerful, political structure. Then add the money, and it definitely makes for a seemingly impossible fight to win (for justice), but I see it (Texas) as a big bully picking on kids. Sure one bully can bully one, two, even three or more kids, but when or if all the kids come, they the bully finds it more reasonable to back off and go away. I basically have no help in my situation, and I often will hear people say or get a letter
from someone advising me to organize - put those who are willing to help in contact with each other. I pass that advice on to all reading these words who are truly sincere. There are probably more groups and
organizations that are not doing what they should or could do to help us (condemned men) in effective ways. A lot is said that sounds good, and men are being murdered here in Texas so regularly that it's seemingly
acceptable. Prisoners who've had no proper defense during trial, legally retarded men, men that have been set up by aggressive state prosecutors (that are elevated in the political structure according to their number of convictions), are being murdered. They are killing men
here that have compelling evidence of innocence - not hearing the valid arguments of the accused or convicted. Defense attorneys appointed by the courts (if they are sincere) are disgracefully underpaid and not allowed the advantage of investigators, etc. to fight for justice. It
is not even required by the Texas courts for the court appointed attorneys to even defend their clients here in Texas now. These are the things that are causing the deaths of many men here in Texas. It is going to take an organized effort by all those who are dedicated and
sincere to end this madness in Texas. I won't and can't say which organizations (or people) are not dedicated and sincere, but if "you are", it shouldn't be long before "you know"!! No one owes me or anybody who is on death row anything, so I, on behalf of every man
facing the death penalty, thank you for everything that you do in protest. We here in Texas need focused persistent effective organized measures to be immediately taken, or murder will continue.

PLEASE DO SOMETHING TO HELP STOP THE KILLING!!!

Please write me at:

Derrick Jackson #999263
Polunsky Unit
3872 FM 350 South
Livingston, TX 77351
Offener Brief an Alle
Todestrakt!
Es ist schwer zu beschreiben (besonders hier in Texas), aber ehrlich, ich hätte es vorgezogen, zur Zeit meiner Verurteilung ermordet zu werden. Ich sage das nicht, weil ich es vorziehe, tot zu sein (ich möchte wahrlich mit Leidenschaft leben). Ich liebe das Leben, aber die Berufungsverfahren sind nichts als eine traumatisierende Qual auf dem Weg zu einem wirklich traurigen, furchtbaren Ende. Ich glaube an Gott, und glaube mir, wenn ich sage, dass es ein Akt Gottes ist, wenn ich je wieder ein freier Mann sein werde, aber ich gebe die Hoffnung nicht auf und bete. Ich bin ein gesegneter Mann, weil ich die Einsicht habe. Meine Wirklichkeit ist irr, und für jeden von uns im Todestrakt ist es unterschiedlich, aber wir sind alle irr. Man muss ein bisschen seiner geistigen Gesundheit verlieren um den Rest zu erhalten, genau wie wenn mann eine Spritze gegen die Grippe erhält. Jeden Tag akzeptiere ich die Tatsache, dass ich ein wenig meiner geistigen Gesundheit verliere um nicht zusammenzubrechen und ganz verrückt zu werden.
Ich habe keine Frau oder Kinder, sehr viel Familie oder viele Freunde, und es mag sich seltsam anhören, aber (für mich) das ist gut für mich und die Art Mensch, die ich bin. Meine Existenz ist sehr verrückt. Gerade letzte Nacht hatte ich Besuch von meinem kleineren Bruder. Ich schrieb ihm einen Brief, in dem ich ein wenig ungedulig um seinen Besuch bat. Persönlich denke ich, er sollte jede Woche kommen, aber ich weiß, dass mir niemand etwas schuldet, und er ein Leben in einer verrückten Welt hat. Er sagte, ich soll meiner Mutter, Vater, Stiefmutter und Tanten (die meisten haben mich noch nie besucht) schreiben, damit sie sich schuldig fühlen (ich denke, er fühlt sich schuldig). Ich würde nie versuchen, jemanden sich auf diese Weise schuldig fühlen zu lassen, insbesondere nicht diejenigen, die ich liebe, obwohl sie mir erscheinen, als hätten sie mich vergessen oder sie wissen einfach nicht, wie sie mit mir umgehen sollen in meiner miserablen Existenz im Knast. Ich fühle ihren Schmerz und Frustration und ich kann es in ihren Augen sehen, und doch sind Sie alles, was ich habe. Jeden Tag in dieser Isolationszelle zu leben, ist an sich Wahnsinn, mit dem ein Mann leben muss, der nichts mit der Todesstrafe zu tun hat.
Hier im Polunsky Gefängnis in Livingston, Texas sind sie daran gewöhnt, einen Menschen in extremer Entbehrung zu kontrollieren, zu bestrafen und zu entmenschlichen. Mentale Spiele werden angewandt von den meisten Vollzugsbeamten (auch von hochrangigen Beamten) mit denen ein Häftling täglich konfrontiert wird. Man hat keine Menschenrechte/Bürgerrechte. Ich persönlich dachte schon, ich bin Teil eines irren Experiments. Ein gesundes Bewusstsein zu haben ist ein wunderbares Geschenk, und es anzuwenden ist ein Geschenk an unsere Welt. Der Versuch, dieses Geschenk zu zerstören, ist kriminell. Wie kann ich sagen, dass ich ein Todestrakthäftling bin? Was, wenn ich Dir sage, dass ich nicht schuldig bin? Tatsache ist, ich bin es nicht!!! Noch ein Fakt ist, dass ich es nicht beweisen kann, und darum bin ich hier! Zwei Menschen, die ich nicht kenne, wurden brutal erschlagen und erstochen – das wurde in meiner Verhandlung bewiesen. Politische Korruption und die Tatsache, dass ich arm und naiv bin, die Ungerechtigkeit nicht erkannte, ist der Grund, weshalb ich hier sitze und diese Worte schreibe, nicht das Leben lebe, das ich leben sollte und gerade so existiere.
Ich merke, dass das Rechtssystem und die Gesellschaft mich hängen lassen. Die Unterdrückung in meinem Leben kann ich nicht beschreiben. Ich werde sie mich nicht kontrollieren lassen, das kann ich nicht, also werde ich manchmal ein bisschen verrückt damit ich es ertragen kann. Ich bin ein sehr positiv denkender Mensch. Ich liebe es, Menschen lachen zu sehen und wenn möglich lache ich auch. Es gibt tatsächlich Zeiten, in denen ich lache um nicht zu weinen. Ich glaube jeder hatte schon mal mit schwere Zeiten im Leben (diese Erfahrungen machen uns zu dem, was wir sind). Die meisten Menschen können nicht wählen, wie sie diese Welt verlassen und keiner lebt für immer. Wie schon gesagt, ich liebe das Leben und die Liebe, aber Angst zu sterben habe ich nicht. Während ich hier im Todestrakt sitze, habe ich keinerlei Panik oder Sorge. Menschen sterben jeden Tag. Jeder Tag hat etwas positives und ich werde versuchen, der Sohn meiner Eltern zu sein, der zur Liebe erzogen wurde. Der Bruder, den meine Brüder liebten, als wir aufwuchsen und der Mann, auf den ich stolz bin zu sein. Ich werde es mit nicht mehr als meinem kleinen Wahnsinn schaffen – Wahnsinn, der meine Wirklichkeit ist. Ich habe Diabetes und bekomme 2 Insulinspritzen am Tag, aber die Krankheit in diesem System ist, was mir und jedem hier im Todestrakt den Rest gibt.
Texas ist das Hinrichtungskapitol in der Welt! Ich kann Dir keine genauen Statistiken darüber geben (für diejenigen, die Interesse daran haben, werden diese Daten von anderen Quellen genannt). Ich schreibe hier um mich mitzuteilen und zu informieren, und ich kann Dir sagen, dass Texas außer Kontrolle ist. Jeder Todestraktgegner sollte über Texas sprechen und gegen Texas handeln. Hier geschieht nichts Geringeres als Massenmord! Ich weiß, mehr als jeder andere, von der korrupten, mächtigen, politischen Struktur. Dann nimm das Geld, das dahintersteckt und schon weißt Du, dass mit Sicherheit keine Möglichkeit besteht, Gerechtigkeit zu erlangen, aber ich erkenne, dass der Tyrann ein Kind einschüchtern kann. Ein Kind – ja – zwei, sogar drei oder mehr Kinder, aber wenn alle Kinder dagegenhalten, wird der Tyrann einsehen, dass das nicht funktioniert. Ich selbst habe keinerlei Hilfe in meiner Lage, und oft höre ich Leute sagen oder erhalte Briefe, dass man sich organisieren soll – gemeint ist, all die, die helfen wollen, sollen sich verbinden. Diesen Rat möchte ich an alle, die dies hier lesen und es ehrlich meinen, weitergeben. Es gibt möglicherweise viele Gruppen und Organisationen, die nicht tun, was sie tun sollten um uns verurteilten effektiv zu helfen. Viel wird gesagt, was sich super anhört, und Menschen werden hier in Texas so regelmäßig ermordet, dass es kaum zu ertragen ist. Häftlinge, die keine ordentliche Verteidigung in ihrer Verhandlung hatten, rechtlich gehemmte Menschen, Menschen, die durch aggressiven Staatsanwälte verurteilt wurden (Staatsanwälte, die durch die Anzahl ihrer Verurteilungen in der politischen Strukur emporkommen) werden ermordet. Diese mörderischen Menschen verstecken sich hinter der erwiesenen Unschuld – sie hören nicht die schwerwiegenden Argumente der Beschuldigten oder Verurteilten. Pflichtverteidiger (wenn sie ehrlich sind) werden skandalös unterbezahlt und haben keine Möglichkeit, Privatdetektive oder ähnliches im Kampf um Gerechtigkeit einzubeziehen. Von den texanischen Gerichten wird das nicht einmal gewünscht. Das verursacht den Tod so vieler Menschen im Todestrakt von Texas. Das bedarf großer Anstrengung von allen engagierten Organisationen, diesen Wahnsinn in Texas zu stoppen. Ich kann nicht sagen, welche Organisation nicht ehrlich oder engagiert ist, aber wenn Ihr es seid, so sollte es nicht lange daueren, bis es auch Euch bewusst wird!!! Niemand schuldet mir oder irgend jemandem im Todestrakt irgend etwas, also danke ich Euch im Namen aller hier im Trakt für alles, was Ihr an Protest aufbringt. Hier in Texas brauchen wir konstante, effektive und organisierte Maßnahmen, die ergriffen werden – ansonsten geht das Morden weiter.
BITTE TUT ETWAS GEGEN DAS MORDEN!!
Bitte schreibt mir an folgende Adresse:
Derrick Jackson #999263
Polunsky Unit
3872 FM 350 South
Livingston, TX 77351