Cleve Foster
This time after 3 tries, Texas went through in the 4th ... murdered Cleve Foster
September 25, 2012
R.I.P. Cleve Foster, give us hope, strange us now for the change
Cleve Foster was pronounced dead at 6:43 p.m. CDT, 25 minutes after his lethal injection began and two hours after the high court refused to postpone his punishment. Three times last year the justices stopped his scheduled punishment, once when he was moments from being led to the death chamber....

Note that the three justices who voted for a stay, Ginsberg, Sotomayer and Kagan were all appointed by Democratic Presidents. Our votes matter!

June

A former Army recruiter from Fort Worth who was granted three stays of execution in 2011 now has a fourth date: Sept. 25, 2012

State District Judge Sharen Wilson of Fort Worth set the new date this week, according to the Tarrant County district attorney's office.

3rd STAY this year 2011, again minutes before the planned killing
see the news! Arguments: innocent and had poor legal help at his trial !
Here the true face of the barbaric death penalty ... a political game with human lives:
| | |
| --- | --- |
| | September 20, 2011 |

Stay by the USSC - a message back to TEXAS ... similar the same arguments like before .... innocent and had poor legal help at his trial !
09/20/2011
Cleve had his second last meal this year and Texas wants serve the third ... 09/20/2011 (Stay lifted)
| | |
| --- | --- |
| | April 5,2011 |

Stayed by the U.S. Supreme Court to allow consideration of a request for a rehearing regarding ineffectiveness of counsel.
| | |
| --- | --- |
| | January 11, 2011 |

Tarrant County, Fort Worth set an execution date
for Cleve "Sarge" Foster. It is scheduled for
Send an e-mail for a first contact if you like via jpay.com or CleveFoster@deathrow-texas.com
18.September 2005/ Day 1297/20:06
Hi my name is Cleve Foster AKA "SARGE".

I will make this short.

I'm 21 year's ARMY and really don't spend time wasting. so I tell you what, I have two websites a dear pen-pal set up for me and I'd like to have you look at them and see if in fact you mite be able to help.

I'm on Death Row in Texas and I tell you now. I'm INNOCENT!

...... Bad links meanwhile in 2010: ( Sorry)

http://www.myspace.com/innocent_on_tx_death_row

http://ClevefosterinnocentonDeathRow.bravehost.com
Sincerely

Cleve Foster III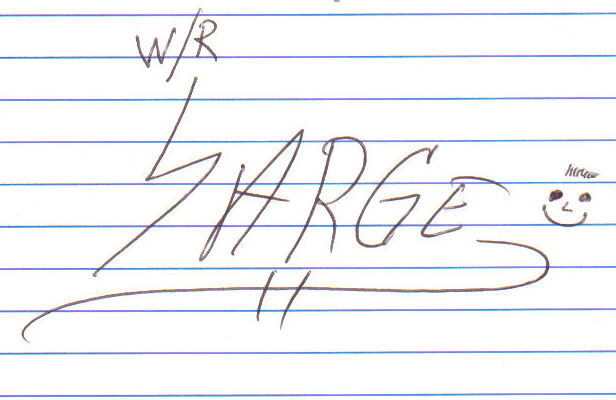 Cleve Foster # 999470
Polunsky Unit D.R.
3872 FM 350 South
Livingston,Texas 77351
U.S.A.

18.September 2005/ Tag 1297/20:06

Hi, mein Name ist Cleve Foster alias "ARGE".
Ich werde es kurz machen.
Ich bin im 21 Jahr in ARMY gewesen und ich verbringe keine Zeit damit, die Zeit anderer zu verschwenden, daher sage ich nur, dass ich bereits mit Hilfe eines lieben Brieffreundes auf zwei Webseiten gebeten habe eine "Suche Brieffreund"- Bitte für mich weiterzugeben Ich möchte Sie nur bitten, diese Seiten anzusehen dann zu überdenken, ob Sie mir möglicherweise helfen können.
Ich bin im Todestrakt von Texas und ich sage Ihnen jetzt. Ich bin UNSCHULDIG!
http://www.myspace.com/innocent_on_tx_death_row
http://ClevefosterinnocentonDeathRow.bravehost.com

Hochachtungsvoll
Cleve Foster III